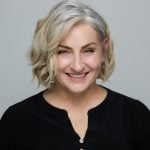 Michelle Deaver
REALTOR®
A little bit about me...
My family and I moved here from San Diego, California in the fall of 2010 and soon fell in love with the natural beauty of the Carolinas and the unique charm of Charlotte. I eventually joined the team at Gonzalez Realty because I recognized that their core values truly aligned with my own. They demonstrated a tremendous commitment to providing unparalleled client service, giving each one the level of attention and dedication they deserve; something that can be difficult to find in larger agencies.
I have always been driven to succeed and find great satisfaction and fulfillment in helping each client either find the perfect property or sell one they already have. It will be my pleasure to provide you with my expertise, uncompromising work ethic, and personal commitment to extraordinary service!